Utilities
The Utilities Division is responsible for the maintenance and operations of the water distribution and wastewater collection systems. These include ground and elevated storage facilities, water pumping and wastewater lift stations, wastewater collection mains and water distribution mains within the City. This division is also responsible for fire hydrant repairs, performs water meter reading, and meter maintenance on all customer water services throughout the City.
EMERGENCIES
Report major water leaks, sewer back-ups or any other water emergencies at 972.919.2597.

After Hours calls are routed to a phone service that will notify our on-call personnel.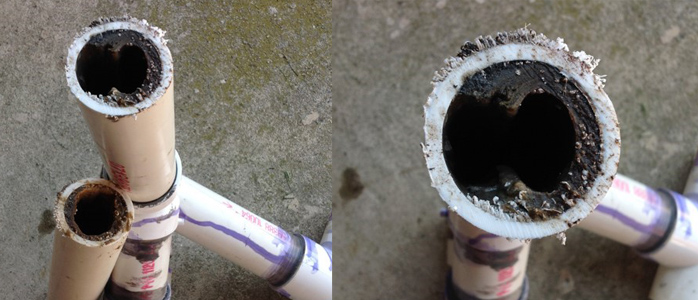 Clogged Sewer Line???
As a courtesy to our residents, we ask that you call the Public Works Department at
972.919.2597
for your clogged sewer issues prior to contacting a private plumber. A crew with the Utilities Division will respond to see if the blockage is in the City owned portion of the pipe before the homeowner incurs private expense.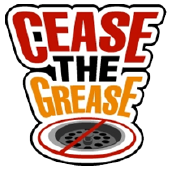 Residents can help prevent clogged sewer lines by keeping fats, oil, grease and greasy food scraps out of the sink or garbage disposal. By using strainers to catch food scraps, refraining from using the garbage disposal and collecting cooking grease in a sealed container for disposal, you can stop fats, oil and grease from polluting the City's sewer pipes and drains.
Residents can also take advantage of the "
Cease the Grease
" initiative by utilizing your local grease collection site.
Drop-off location:
Brookhaven College
3939 Valley View Lane
(on the East side of the
tennis courts
)
To find additional information about the
Cease the Grease
program, please visit their webpage at
ceasethegrease.org.
CONSTRUCTION WATER METER APPLICATION
Applicant/contractor must fill out and submit an Application for Construction Water Meter Account to the Customer Service Division of the Finance Department and pay the required deposit and fee. Contact 972.919.2599 during the hours of 8 a.m. and 3 p.m., Monday through Friday to schedule meter pick up. More information may be found on the
Application for Construction Water Meter Account
.
---
Water Quality Report


The City of Farmers Branch Annual Water Quality Report is produced to provide information about the Farmers Branch water system including source water, the levels of detected contaminants and compliance with drinking rules. Regular monthly tests are conducted on Farmers Branch water to ensure that it is clean and meets all water quality requirements.
The City's water distribution system is an arrangement of taps, pump stations, storage facilities and a pipe network designed to supply the citizens and businesses with an adequate amount of potable water for consumption and fire protection. This arrangement of facilities is owned and operated by the City of Farmers Branch and the water is treated by the City of Dallas.
The City of Farmers Branch purchases water through an agreement with the City of Dallas which uses surface water from seven sources: the Elm Fork of the Trinity River, Lake Ray Roberts, Lake Lewisville, Lake Grapevine, Lake Ray Hubbard, Lake Tawakoni and Lake Fork. In addition, Dallas has water rights in Lake Palestine to meet future needs. Dallas Water Utilities regularly tests its waters for 180 constituents and conducts and average of 50,000 tests each month to ensure that the water you drink meets all water quality requirements. For further information, please call Dallas' Information Line at 214.670.5111.
RECORD DRAWINGS REQUESTS
For City water, sanitary sewer and storm drainage plan requests, please email
Record Drawings
and allow for 3-5 business days for completion. Limit the area of request to the parcel in question. When requesting, please ensure to include the following:
Requester's Name
Requester's/Company Address
Company Name, if applicable
Phone Number
Email
Documents/Resources